About Cronson & Associates
At Cronson & Associates, helping you achieve your vision for retirement is our number one goal. We work closely with you to objectively assess your individual retirement strategy, and help provide solutions tailored to your needs. Cronson & Associates are proud to be independent financial professionals.
Proudly serving the great state of Michigan!
We look forward to working with you.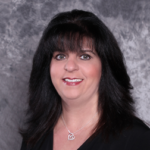 Tracy Johnson
Founder & CEO
Growing up in an entrepreneurial family and working in her father's automotive business, Tracy learned at an early age the value of hard work. Tracy adheres to her father's work ethics and beliefs. Tracy's mother, a retired high school teacher (now minister), taught her life is a gift and to make the most of it and to thank God every day.
Tracy founded, owned and managed a flower business that grew to multiple locations for over 20 years. She sold the business to direct her people skills in a way that would make a larger difference in the world.
Tracy has been serving clients in insurance industry for over 10 years and is licensed in Health, Life, Property & Casualty and Annuities in Arizona, Florida, Georgia, Illinois, Michigan, Ohio, North Carolina, and Texas. Tracy is also a Investment Advisor Representative.
Tracy was born and raised in Michigan and lives in Brighton with Roger and her two step daughters. She volunteers and has a love for the outdoors, travel and animals – she adores her rescue dog Kwezo.
Roger Craske
Founder & COO
Roger brings a long-time history of working in the construction industry. He was drawn to the insurance industry by his deep desire to help people find the best solutions for their insurance needs. Roger has made it a top priority to help educate as many families as he can on the importance of a solid strategy. Roger is Health & Life Insurance and Property & Casualty Licensed in Michigan, specializing in Property & Casualty.
Roger was born and raised in southeastern Michigan where he resides with Tracy and his two daughters. Katiee is a full time college student seeking an education degree. Brooke is in high school and a member of the varsity Pom dance team.
Rogers's hobbies include spending time with Tracy and his girls. He is a volunteer for his daughter's sports programs and also enjoys spending time outdoors hunting and fishing.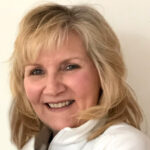 Sandy Arrowsmith
Office Manager & Agent
Sandy started working in the insurance industry as an office Manager for an Insurance agency 10 years ago. Prior to that she had a successful cosmetology business for 11 years. She recently obtained Property and Casualty License in 2015.
Sandy and her husband greatest joy are the success of their two adult children who have both achieved happiness and success in their lives. The opportunity to raise them in with Christian values was the cornerstone of their success.
In her spare time she enjoys time with family and with her dog and grand dogs. Sandy enjoys golf, traveling and helping out with a local dog rescue.
We take a personal approach and offer a high level of service paired with years of experience, comprehensive resources and support, objective and in-depth knowledge. Through our dedication to service, Cronson & Associates creates value for our clients resulting in innovative retirement solutions that cater to their individual needs, goals and vision.